Probiotics For Skin Treatment : Forget everything you know about skin treatments
Many lotions, creams and other skin treatments sold today provide quick but temporary relief to skin conditions. Some may actually deteriorate your skin's factors by drying and damaging it. By not addressing the underlying conditions causing your skin's irritation, it will begin showing signs of premature aging and no longer exude its natural youthful glow and luster. The solution: Perfect Biotics.
Perfect Biotics system is revolutionary. Our clinically proven Probiotic actives don't just cover up problems, they work to reverse the conditions causing your skin's irritation, returning skin to a soft, healthy state.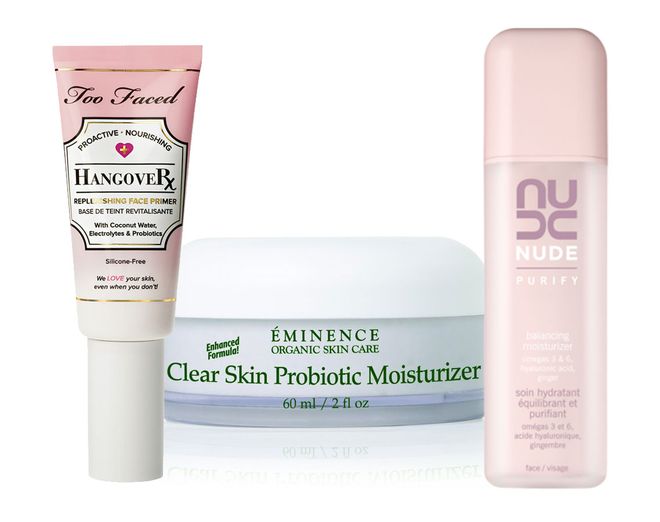 Why Probiotics
The term Probiotic, meaning "for life," is used to describe beneficial bacteria's. Known to man for centuries, Probiotics are the friendly, beneficial actives commonly used as ingestible to help replenish and maintain the balance of healthy and harmful bacteria regulating our internal health. Until today, the benefits of Probiotics have only been received internally. That all changes now.
For centuries, Probiotics – nutrients the healthy bacteria in our bodies needs to maintain a balanced environment – have been used internally as a means to re-establish the state of equilibrium among naturally occurring bacteria in our bodies. Only recently has technology allowed us to apply Probiotics topically, in a revolutionary new line of skin care products, allowing our skin to benefit from the same balancing characteristics.
Perfect Biotics has developed a groundbreaking formula, blending Probiotic actives with Prebiotic nutrients (fuel for the Probiotic actives), and created a skin care line unlike any other the world has ever seen. Our proprietary formulas, combined with the finest all-natural ingredients, are designed to enhance the effectiveness of our products on your skin. The result is a scientifically advanced skin care line that provides long-term benefits far greater than the temporary cover-ups offered by traditional products.
Developed alongside our board-certified dermatologist, the clinical effectiveness of our all-natural, Probiotic formulations are already being realized today by Perfect Bioitcs's customers. Our products are effectively reducing skin irritation, protecting against premature skin damage and are showing profound improvements on a variety of skin conditions such as acne, dermatitis, milia, rosacea and many types of rashes. In addition to these benefits, our actives also show a propensity to protect the skin against the negative influence of UV light, helping balance the immune system, stimulate DNA repair, and prevent the formation of non-repairable cells.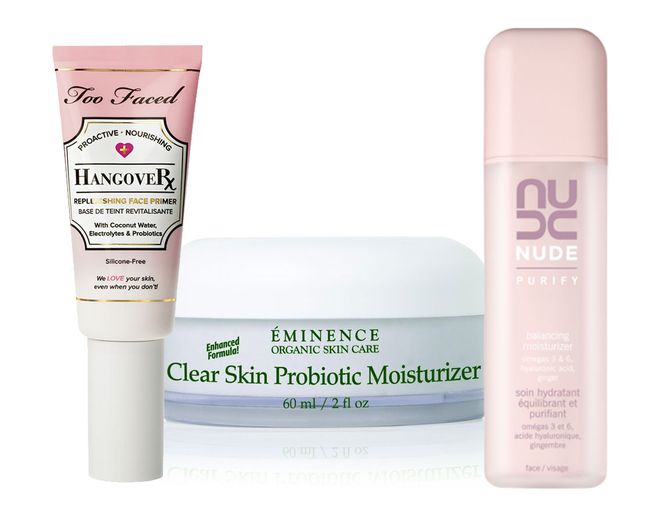 Other Benefits
All Perfect Biotics Systems formulas are designed to offer your skin benefits similar to the soothing qualities of milk, supplying nutrients like vitamins A, D, E, B2 and B12, high-quality proteins and folic acid directly to the skin. Individual products include ingredients such as a plant-based melon cocktail filled with super antioxidants, natural UVA sunscreening actives, milk peptides, essential mineral sources like copper, zinc and magnesium, sea algae and avocado oil.
Collectively, Perfect Bioitcs formulations stimulate cellular energy by improving the cells metabolism and cellular oxygenation, limiting the production of free radicals, improving collagen and enhancing the conditions for youthful, firm and vitalized skin.